Overview
Codefy is a complex web application for reviewing tenders, contracts and briefs, with lots of smart solutions to optimize the reviewing process. It is used by ministries, legal service providers and large companies in Germany.
I participated in several projects with Codefy team, let me describe couple of them below.
Roles
Brand & identity;
User flows prototyping;
Web design;
Graphic design.
Project highlight: Logotype
Before:
After:
The project goal was to facelift the logotype – keep the essence but make it more modern, more appealing to enterprise and government customers.
We had a lot of small iterations and discussions:
One of the variations looked promising!
The final touch – tilted whitespace between F and Y.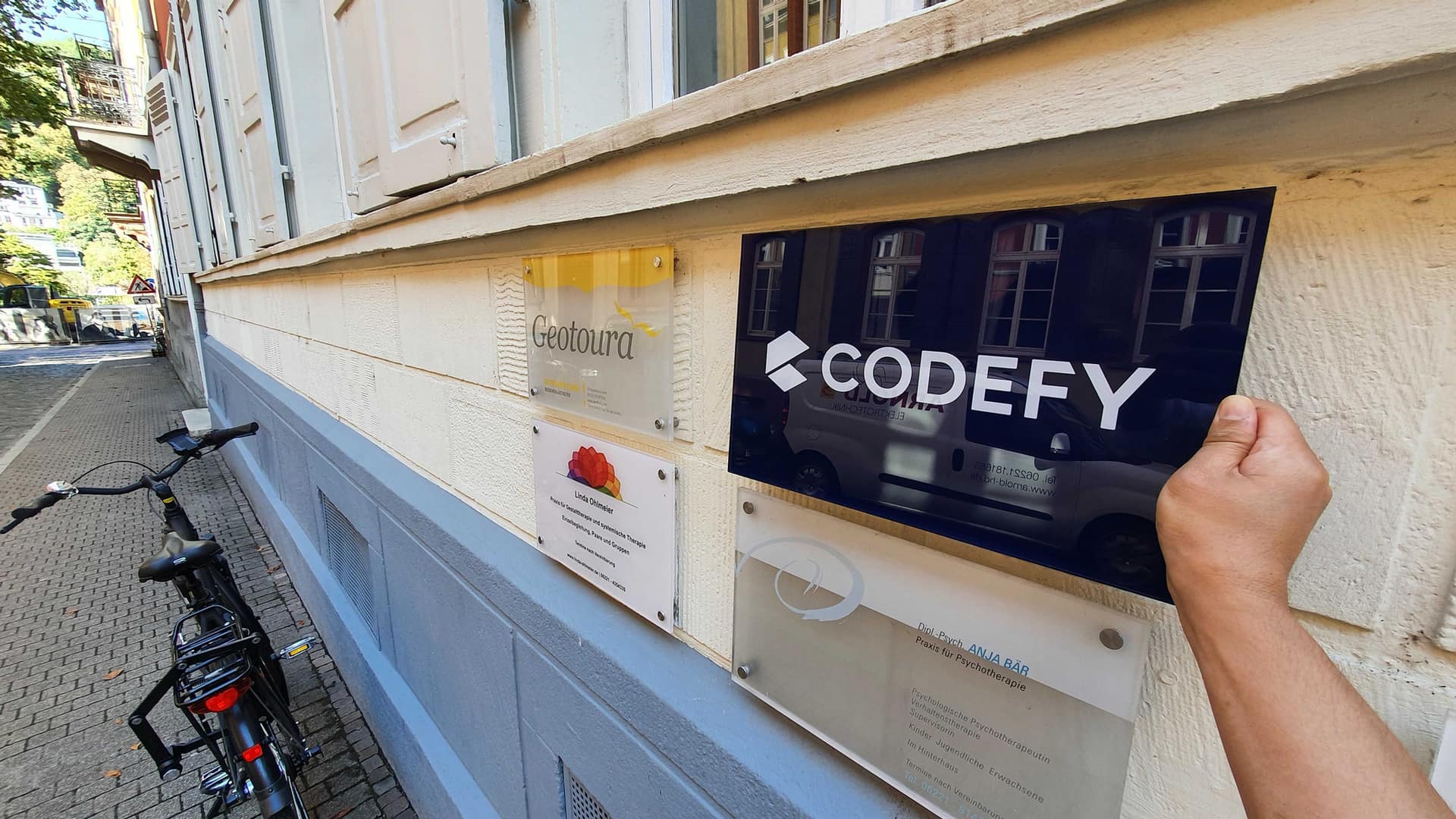 Project highlight: Website
I also updated Codefy website, following the same principles as with logo redesign: modern, serious look & feel.
Project highlight: App interface brainstorming
Codefy team is generally awesome and they did not need a dedicated designer at the time. However, they did want a fresh eye from time to time, and I was excited to discuss their UI challenges and make quick prototypes to illustrate my ideas.
Here's one such prototype, made in Figma: