Blog
Introducing New Tab for Google Chrome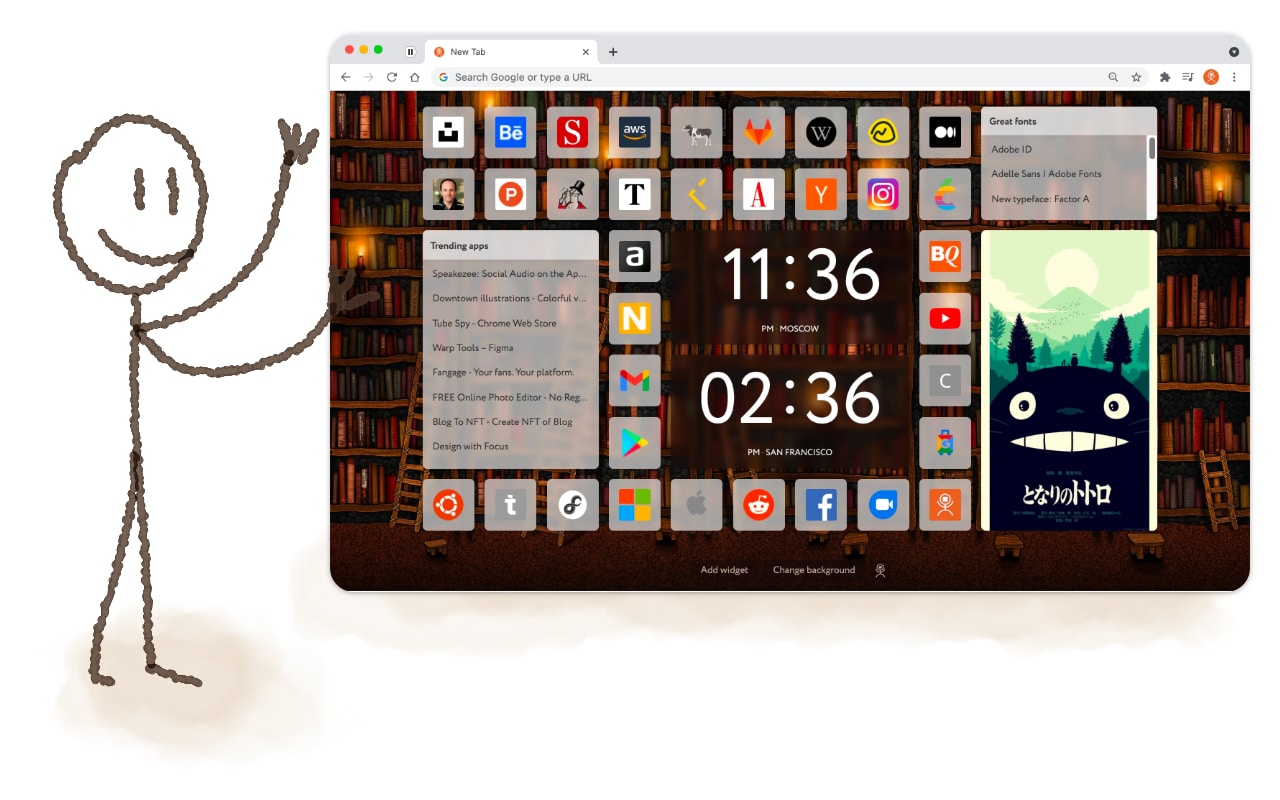 It was 3AM, and I could not sleep.
Several days before that, I realized I have not seen my desktop background for months – despite working on my notebook every day. I spend most of my computer time in a full-screen browser, and I'm sure many of you do too.
I want my pictures to be seen and used, and this thought made me slighlty uncomfortable.
On Sunday, October 3, 2021, at 1AM, I had an Eureka moment! I thought – the browser is the new OS, and the New Tab page is the new desktop! It is the first thing we see on our way to Internet.
By 3AM, the idea formed in my head completely, and today I published the extension for Chrome browser. It has two main goals:
to be actually useful start page, with draggable widgets like icons, folders and clocks;
to be another way for me to deliver my art to you, my visitors!
Here is a 1-minute demo:
I also a ton of fun developing it, and solved some non-trivial problems along the way. I might write another blog post about the sad state of favicons :-)
Anyway –
Give it a try, and if you find anything unclear, or miss some functionality – do get in touch! I'll really appreciate your feedback.
Add comment