Listener
Sign up FREE
and access up to 7 premium artworks!
$0 forever
upgrade anytime
Buy premium account
for unlimited access and artist support!
access to all premium artworks
all-in-one zip packs
one time payment, does not renew
Vlad Gerasimov
21 June, 19:10
This picture is inspired by a random photo I saw on the Internet – a delivery robot standing near a street guitarist, as if listening to him.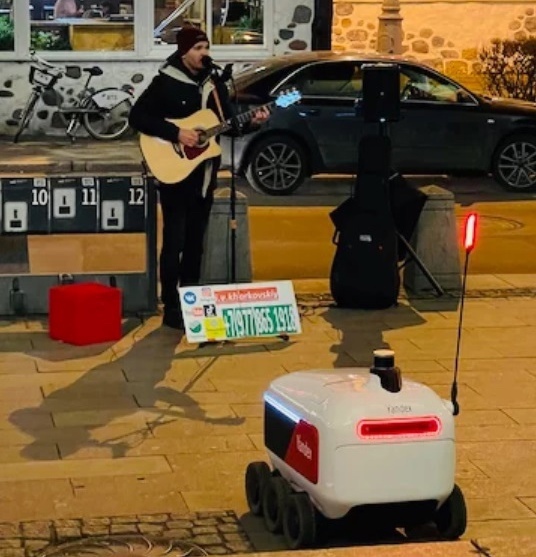 Stylistically, it is a tribute to Machinarium, an all-time favorite game of mine.
Arthur Grondine
22 June, 16:26
Love it! Machinarium was a great game!!
Genti Nika
22 June, 18:34
Great art for the new age!
it's a robot with an old soul
Add comment